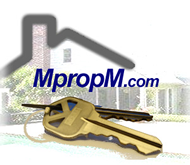 MontagnaProperties, Inc.
Residential Property Management
408.354.2465
MontagnaProperties oversees income -producing residential properties including single-family houses, condos, townhomes and multi-family properties.
Services Offered
Marketing of your rental property designed to minimize vacancies and maximize income
Rentals advertised on multiple websites with keywords and digital photos
Fill vacancies with the best possible tenants
Consistent applicant screening, including background and credit checks
Professional Leasing Agreements and Proven Contracts Designed to Protect Your Interests
Maintain your rental property in good condition
We handle and coordinate routine maintenance and repairs as well as emergency repairs
Move-In/Move-Out Inspections with digital photo documentation

Periodic Exterior and Interior Inspections (as needed)
Negotiate rental agreements with your interests in mind
Timely rent collection management
Track income and expenses to determine profitability
Respond to tenant requests
Evictions Coordinate if necessary
Manage payment of property expenses as requested (including HOA payments, gardeners, etc.)
Itemized Monthly Reports, Year-End Summary & 1099
Direct Deposit to Owner's Bank Account
Comply with federal, state and local laws
Full Service Property Management
We are a full service property management company. As an owner all you need to do is give us an availability date and the premise keys. We are happy to tailor our services to your needs and we will utilize the methods of communication that work best for you. We will keep you in the loop and allow you to exercise the amount of control and input you desire.


The Process
Our experienced team will evaluate your property for pricing, offer recommendations to get you the highest possible rental price, review liability concerns, coordinate all marketing and showings, handle all lease negotiations, manage monthly rental collections, supervise contractors, handle payment of property related bills and prepare itemized transaction summary reports on a regular basis.
MontagnaProperties handles the problems so you don't have to.
We do everything possible to avoid problem tenants so evictions are uncommon. However, sometimes an eviction is necessary. MontagnaProperties will help you deal with the whole process, from providing the required eviction notices, to filing court documents and working with the local sheriff's office.
MontagnaProperties guaranteed results.
We only charge our monthly management fee during months that your property is rented. It is in our best interest to find you the best tenant at the highest possible rent and to keep them for as long as you want your property rented.
If for any reason your tenant breaks their lease in their first lease term, MontagnaProperties will waive our normal leasing fee and re-rent your property to new tenants for free.