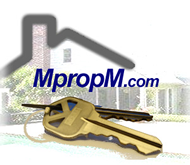 MontagnaProperties, Inc.
Residential Property Management
408.354.2465
This Property has been rented! Thank you for your interest.
1441 Main St Villa 2, Santa Clara
Newer Craftsman & Tuscany style Town Home
3 beds * 2 baths * 1103 sq ft * 2 Car Garage
MORE PICTURES BELOW!!
Features Include :
Completely remodeled in 2005
Great floor plan w/ 3 bedrooms & 2 full bathrooms
Master bedroom w/ Private Balcony
Granite slab countertops, Beautiful Custom cabinetry w/ Pantry
Top of the line SS appliances
Electric cook top, Microwave, Refrigerator, Multi-cycle dishwasher
Washer & Dryer
Over 1100 sq ft of comfortable living space
Central heat & Air Conditioning
Two Car Garage w/ automatic remote opener and lots of storage space
Spacious Private Patio
Close to Santa Clara University
Nearby shopping, coffee shops, and restaurants
Short stroll to Santa Clara Farmer's Market, library and Fremont Park
Great commuter location w/ easy access to freeways, Caltrain & SJ Airport
Much more...
3 beds * 2 baths * 1103 sq ft * 2 Car Garage
Newer Craftsman & Tuscany style Town Home
For more
information or a showing
please call us at
408.354.2465
1441 Main St Villa 2, Santa Clara
1441 Main St Villa 2, Santa Clara
For more
information or a showing
please call us at
408.354.2465
For more
information or a showing
please call us at
408.354.2465
1441 Main St Villa 2, Santa Clara
1441 Main St Villa 2, Santa Clara
For more
information or a showing
please call us at
408.354.2465
1441 Main St Villa 2, Santa Clara
Newer Craftsman & Tuscany style Town Home
3 beds * 2 baths * 1103 sq ft * 2 Car Garage